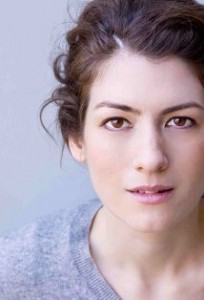 Jessica's first big break was as Antigone in her 5th grade play. She went to a Hippie school and the show took place in a large white dome where the students would meet on Friday mornings to sing Beatles songs.  Her performance was received very well and after that taste of success she was sold on being an actress (before that she wanted to be a doctor who fixed broken bones). In her hometown of Philadelphia, Jessica appeared in stage plays, numerous independent films and commercials, including national spots for AOL and Southwest Airlines. She also worked extensively as a theater, film and event producer.
After moving to LA to pursue acting full-time Jessica was cast in lead roles in the feature films Devil Girl and 2 Minutes Later. She also appeared as Jen in the lesbian romp And Then Came Lola. She is currently slated to star in several features in development.
Jessica enjoys the fact that her wiki page includes a section on her sexuality. She also enjoys writing short and disturbing stories, yoga, cooking vegetarian meals, shooting guns, modelling and mindfulness meditation. In addition to acting,  Jessica is a contributing editor for the blog Deconstructing Yourself and teaches Meditation for groups and individuals.
Life is good.